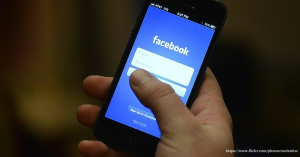 I am fortunate enough to be a geek. I have always been interested in new technology and have always been considered an early adopter. When phones started to evolve from calling and texting to what they are now, I was excited by the prospect of how I could use this new technology to communicate with other people and to stay connected to those people who lived far away from me.
I understand that you probably don't feel the same way. When I talk to parents about technology in the form of mobile devices or online gaming, most of the time parents tell me that they really don't understand it. This leads parents and caregivers of teens and preteens to step back from the technology.
A lot of parents and caregivers are unsure of this new technology, and they do not want to get involved with it because it feels complicated or they feel unsure about how it works.
The best advice that I can give you… is to begin to get involved with the technology, start to understand what it is that your kid is so excited about. You're going to have to take a deep breath and understand that your kids are going to know more about this than you do. This could be a great way for you to start up a new conversation with your kids. You can embrace their knowledge and find a way for them to teach you about what they are so passionate about.
This in itself can be difficult if your kids feel like you aren't on board, or if they feel that you are coming to the conversation with a negative attitude towards their passions. I'm not saying that this is going to be easy, in fact depending on the relationship that you currently have with your kid and your relationship with technology it could be very difficult.
Start small, and get interested in things that happen while your kid is using their device. If you're sitting in the same room as your kid and they laugh at something on their mobile device then open the door… say hey what's so funny or what just happened? They may show you a video or a vine or they might share with you a picture or perhaps they might share a joke with you. Your reaction is key, even if you don't 100% agree with what made them laugh, it's important for you to be careful of your reaction. If when they show you what made them laugh, and you giggle or smile or say "that is funny" then next time they'll be more likely to share what else they're doing. If you flip it on them and say that isn't funny or why are you watching that or that's not appropriate those kinds of things are going to shut them down and they're going to start to build walls against you. I know this is scary as a parent, but the more we get to know our kids and what is important to them the easier it is for us to build the relationships with them and to help mould them.
If you're in the beginning stages of building this relationship between yourself and your kid, and you come across something that you don't agree with, perhaps just take note and in another conversation a little while later bring up something as an example and discuss it. Ask them why they think that behaviour funny or what it is about that video that made them laugh, try not to be judgmental of what they're feeling or what is important to them. By exploring their thoughts it might turn out that they don't really like it either once they explore it a little more.
The key point here, is to build relationships with your kids to understand what it is that they are participating with online. By building these relationships, and by communicating with them about what they're doing online it allows you the ability to help them make decisions on what they're doing online and who their friends are online. This is the best way I know to help keep them safe. If you build those relationships, and they trust you, then they will come to you when they're in trouble. If they don't come to you when they're in trouble, who are they going to go to? I would rather be that person for them, so that I'm able to help them to get through a difficult situation. I understand that kids might not always come to their parents first, but the best thing that we can do for them is to create a safe environment where they feel that they are not being harshly judged for what they do and then you can have open and honest communication with them about what they're doing, and who they're spending time with.